Marriage comes to one's life as a beautiful match made in heaven, but what's the way to make it heavenly in reality?
Having a destination wedding is a way to give a good start to your happy and happening married life. And we know, planning a destination wedding in an exotic location is indeed dreamy - but it requires a little more planning than simply booking airline tickets and hotels! From creating a welcome plan for your visitors to preparing the venue, all of it requires planning and execution.
Whether you are organizing a destination wedding, or attending one, we are here to help you with smart services and little hacks that will promise a smooth and fun experience!
Destination weddings are the new big trend to happen to Indian weddings. From the riverfront resorts to the huge palaces, all the weddings planned in the Jim Corbette area build memories for a lifetime. Whether you are the bride, groom or a family member, you will enjoy the experience of destination weddings. Obviously, what's better than a wedding and a vacation together with all your friends and family spent soaking in the sun, and relaxing by the pool as you dance and eat and chill with your people? And the good news is - all this doesn't necessarily have to break your bank accounts! Yes, themed destination weddings don't always cost a fortune. At JimCorbetteBooking.in, we have come up with a wide variety of attractive yet affordable wedding destination offers for our customers.
Jim Corbett, which is tucked away in the foothills of the Himalayas, is brimming with natural beauty. It's the ideal location for a weekend trip as well as for a destination wedding. The area is always ready to allow you to have a special Jim Corbett destination wedding thanks to its breathtaking landscapes, pleasant weather, and beautiful resorts. The resorts here expertly handle every essential component, from cutting-edge décor to your ideal theme, delicious food to inviting lodgings.
A destination wedding at Jim Corbett can be a very happy and special occasion. A destination wedding only ups the ante, giving couples and their guests a one-of-a-kind and unforgettable experience with color, pomp, and ritual. Here is all you need to know to create the ideal event, from choosing the ideal location to selecting the best planner.
The following list of a few chosen wedding venues in Jim Corbett will help you stay within your budget while having a great celebration.
Namah Resort
The Riverview Retreat
Riverside by Aahma
The Hridayesh Spa Wilderness Resort
Tarangi Resort and Spa
Clarks Exotica Jim Corbett
Aahana The Corbett wilderness
Corbett wild Iris Spa & Resort
Why is the ''Destination Wedding'' Popular with Jim Corbett?
A destination wedding will be your dream wedding if your family and friends have always loved to travel. However, let's look at factors that make the Jim Corbett National Park destination wedding popular.
Due To Its Uniqueness - Do you want to have a different wedding from what your family and friends follow? The modern couple wants everything to go perfectly. They intend for it to be an unforgettable experience. In a place like Jim Corbett, where the natural beauty is so elegant, it automatically makes the wedding a unique one.
A Perfect Chance To Sneak In A Trip From Your Bucket List - When choosing a resort for your wedding in Jim Corbett, you should choose something that appeals to both you and your partner as being special and distinctive. You have the opportunity to cross off something from your bucket list when You Choose The Location Of Your Wedding.
Jim Corbett is a perfect wedding destination in every way- A resort that specializes in destination weddings can make your wedding ceremony follow your religion and theme. Since resorts have sufficient expertise in this field, you do not need to worry about becoming specialized in the area of destination weddings. We will follow all customs and décor for your wedding.
To Make A Great Saving - Planning a vacation wedding might help you save a sizable sum of money because it is considerably less expensive than a typical domestic wedding. You wouldn't need to waste your time tallying up the price of the cake, the cost of the decorations, the cost of the dinner, or anything else.
Honeymoon and Wedding Package - You wouldn't need to arrange for two visits, which could be very busy and demanding. The idea of a destination wedding relieves you of the stress of later selecting a honeymoon destination. You would have less stress as a result.
Four Easy Steps
towards planning your special day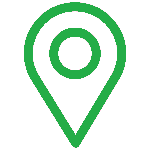 Choose Resorts
Access relevant info & shortlist the Resorts of your choice from over 50 UNIQUE & EXCLUSIVE PROPERTIES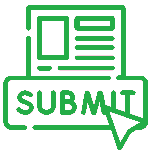 Submit Details
Fill up the brief inquiry form easily available on each resort page. Send inquiry to multiple resort with a Common Form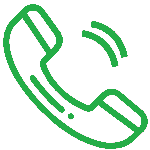 Get a Quote
Expect a prompt response to your query from the resort or our team. Avail special WD offers on select properties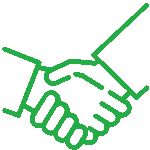 Close the Deal
Direct liaison with the resort & prompt closure to ensure that you can go ahead with your "Save The Date"